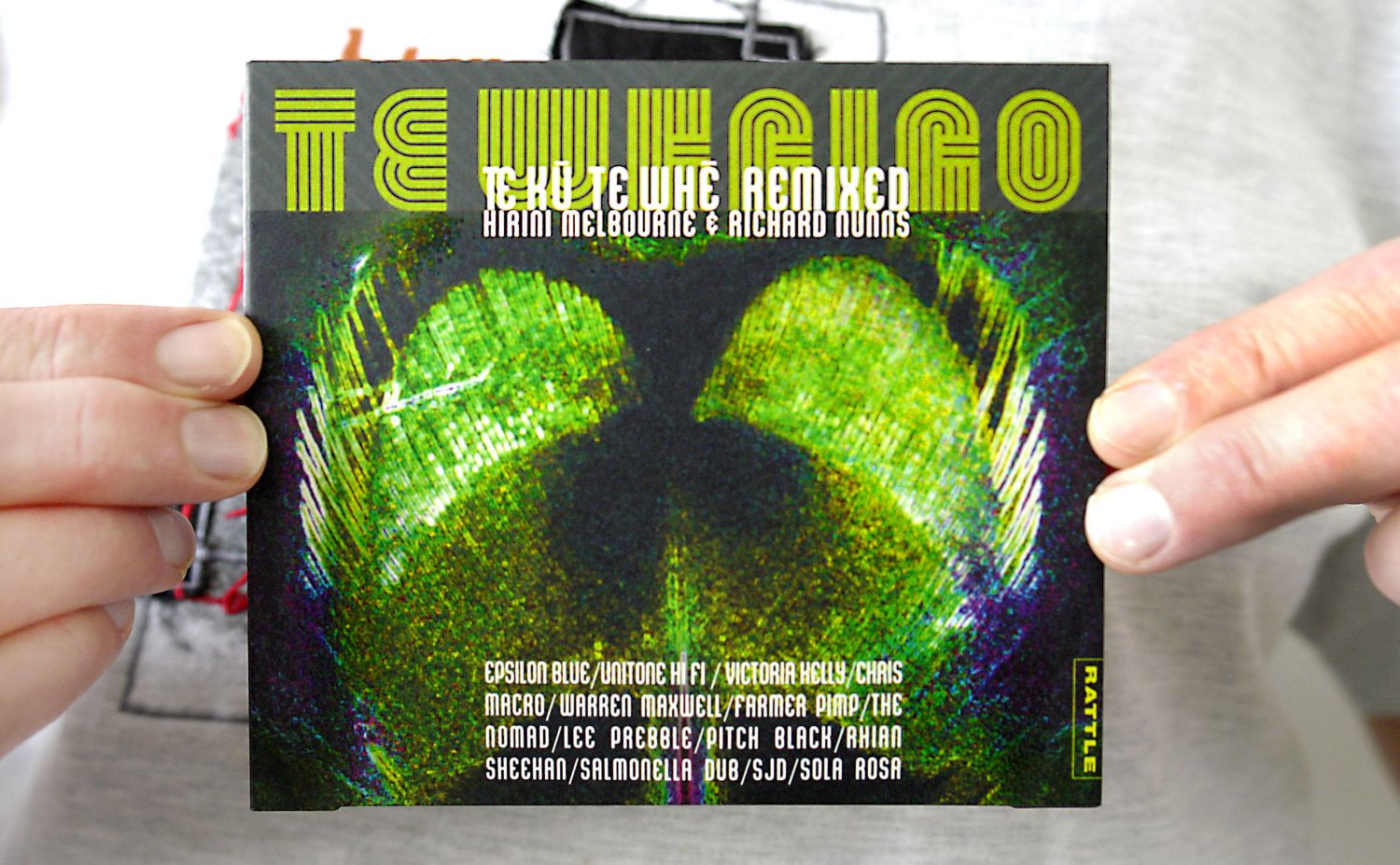 PITCH BLACK, WARREN MAXWELL, RHIAN SHEEHAN, SALMONELLA DUB, SJD, SOLA ROSA, LEE PREBBLE, EPSILON BLUE, UNITONE HI FI, VICTORIA KELLY, FARMER PIMP, THE NOMAD, CHRIS MACRO. This dream team remixed Hirini Melbourne and Richard Nunns' classic Te Ku Te Whe – the definitive album of taonga pouro, or maori instruments recorded in 1993.
After working on design refreshes for Te Ku Te Whe, then designing their late follow-up: Te Hekenga-a-rangi, I found Te Whaiao offered a challenge similar to that thrown down to the music remixers: How to respectfully reinterpret the original appropriately to a new time and context.
I spent some time with Maureen Lander, who contributed the original albums haunting cover photograph. And some design elements presented themselves during mastering sessions when the engineers display monitor crashed, reforming the music's waveforms into blazing horizontal bands of noise. Even the SKU barcode ultimately got in on the act. For me, as co-producer of the album, its musical creation hadn't been easy, but the design seemed to flow effortlessly. Te Whaiao was awarded Maori Album of the Year in 2006.