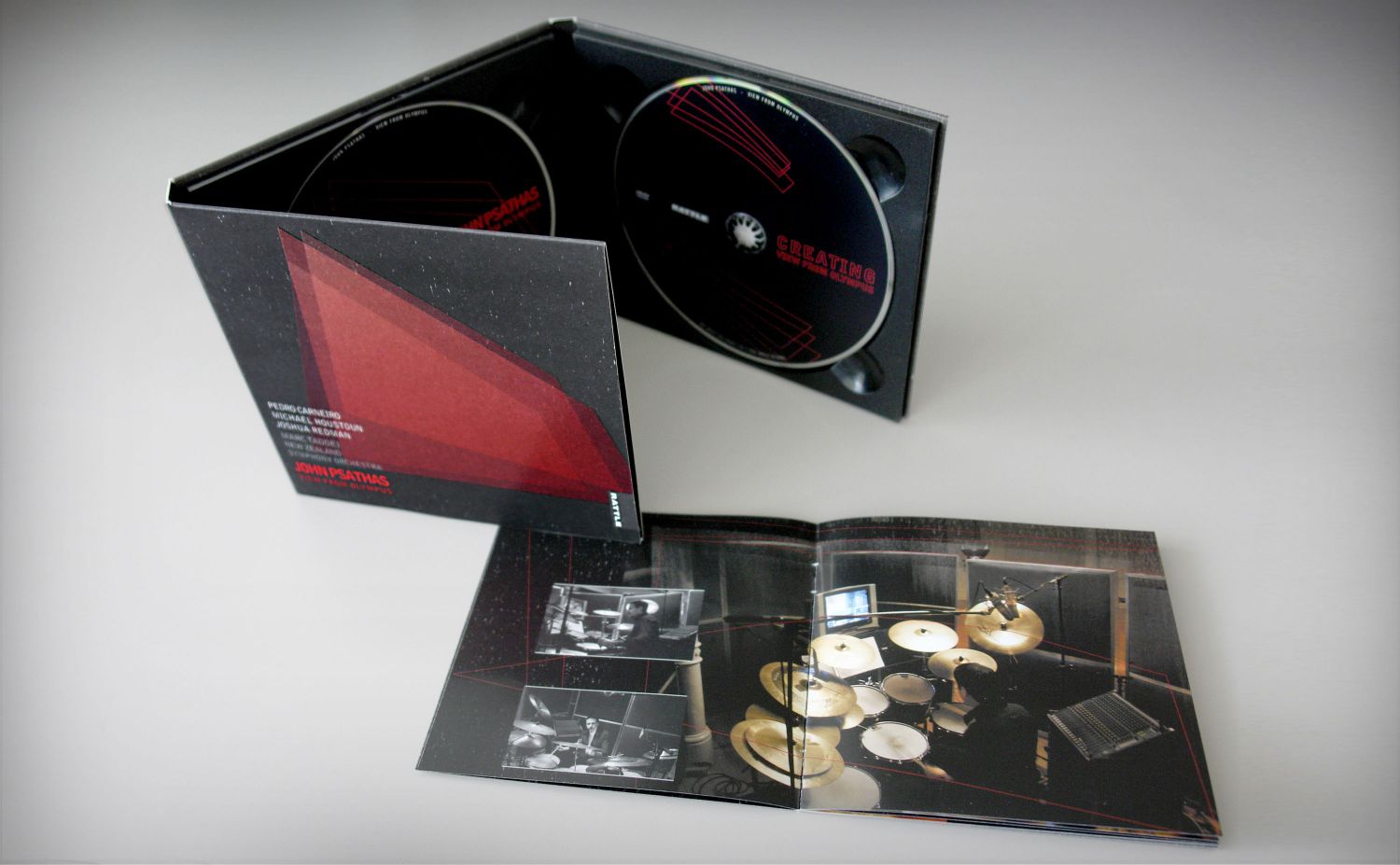 Being a part of the production of (2004 Olympics composer), John Psathas' View From Olympus, has been an amazing privilege. Apart from – as Executive Producer – the fulfilment of assembling a an ensemble of the some of world's best musicians, including sax player Joshua Redmond – of whom I was already a fan – View From Olympus has been a great opportunity to push some boundaries in terms of the approach to its design and positioning, involving strategy, photography, web design, point of sale.
All facets of the project came in for widespread critical acclaim. View From Olympus engaged both traditional concert-going audiences and non-classical audience, to pull their perceptions of 'contemporary classical' music back out of the too hard basket.
The Album won Classical Album of the Year and the design was a finalist for Best Cover. PM Helen Clark gave Condoleeza Rice a copy when she visited the White House. VFO was the biggest selling 'classical' album in Aotearoa for 6 months straight. (Please just don't tell anyone it's not really classical music).