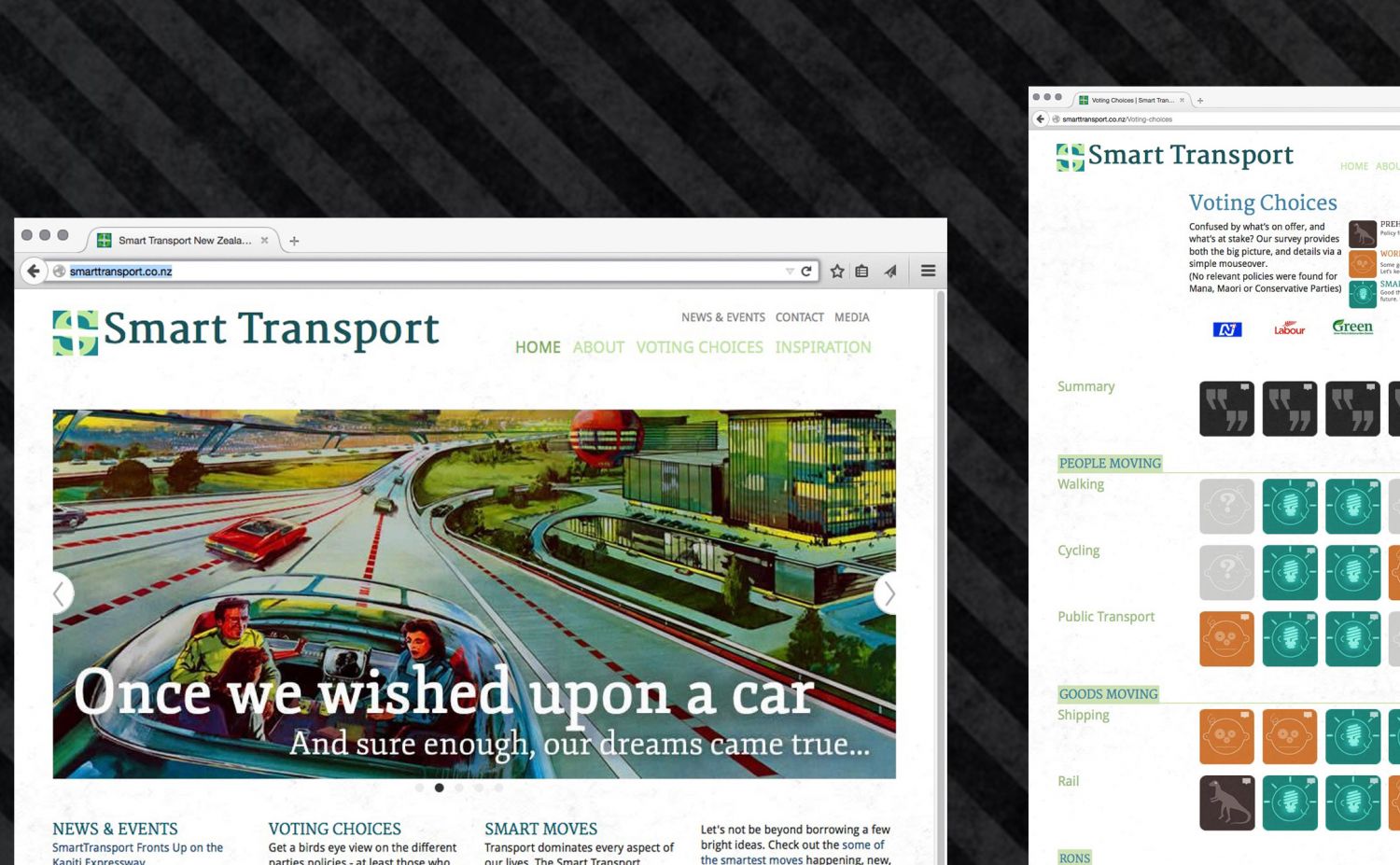 The Smart Transport network emerged within the 2011 New Zealand election, to offer an insightful comparative overview on transport options for kiwi voters - 70% of whom weren't rapt with the idea of a refried utopia of 50's era private car dominance.
Branding, illustration, and an online presence with handy interactive infographics all came together inside of a week, as a well-oiled studio team showed some smart moves of its own.  
With the backing of organisations like the WWF and Greenpeace, Smart Transport is looking to drive home the story of sustainable transport choices on a national and personal scale.