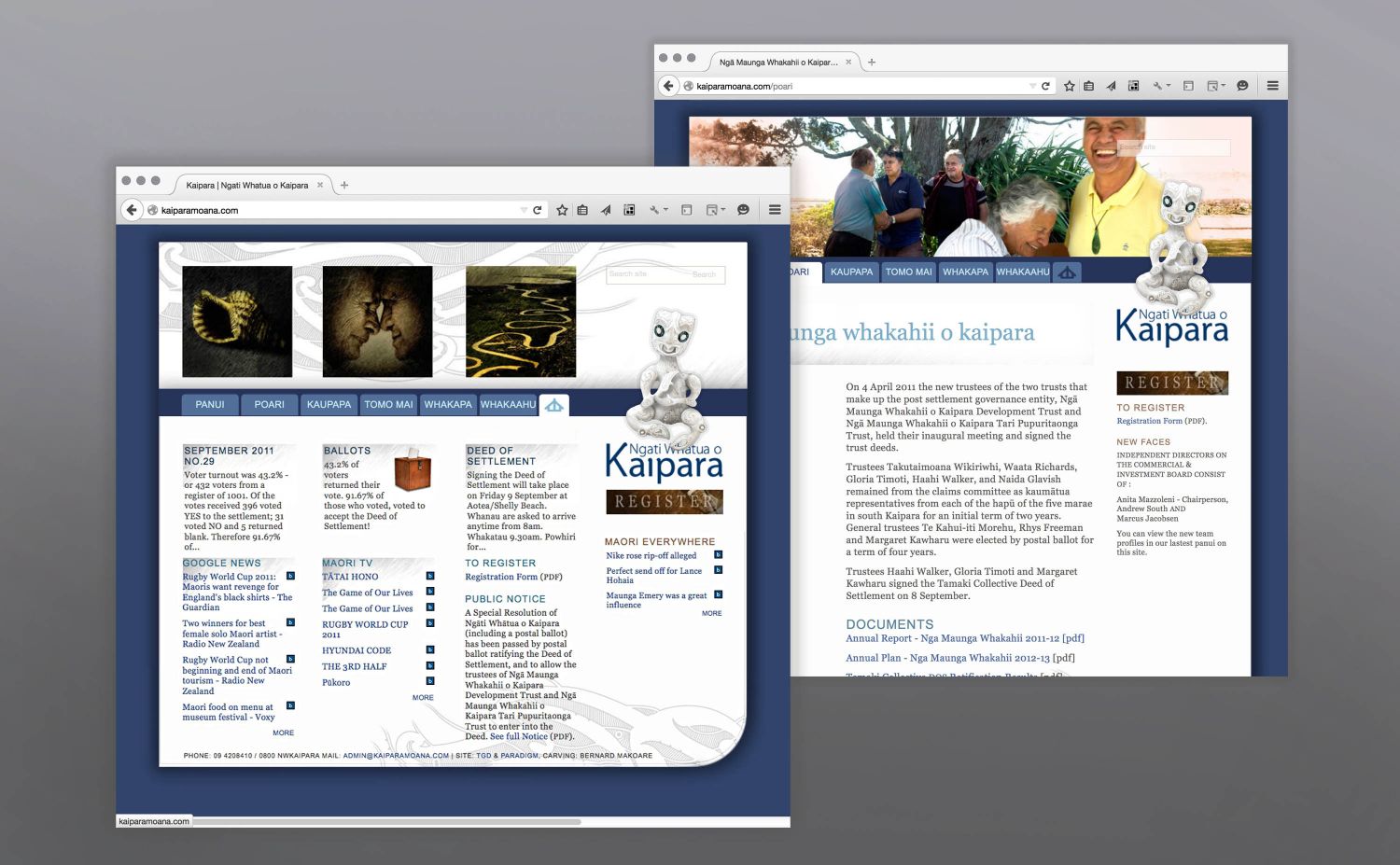 It's easy to be glib about the land settlement process, but getting a grip on the scale of historic losses usually puts things into a healthy context. A little north of Tamaki Makaurau, the South Kaipara hapu of Ngati Whatua has endured a long struggle for redress of a small portion of the loss of their ancestral land.
It's been vital to ensure that both the local community and an extended diaspora were kept up to date and involved in serious decisions about their future stake-holding.
Kaiparamoana.com was our first fully hands-on Drupal CMS based project. CiviCRM was subsequently integrated to enable Kaiparamoana staff to manage communications, particularly with newly 'of age' eligible stakeholders. It's been a delight to be able to follow up and extend this system over the following years – and see the community step by step realize its aspirations in its dealings with the crown.