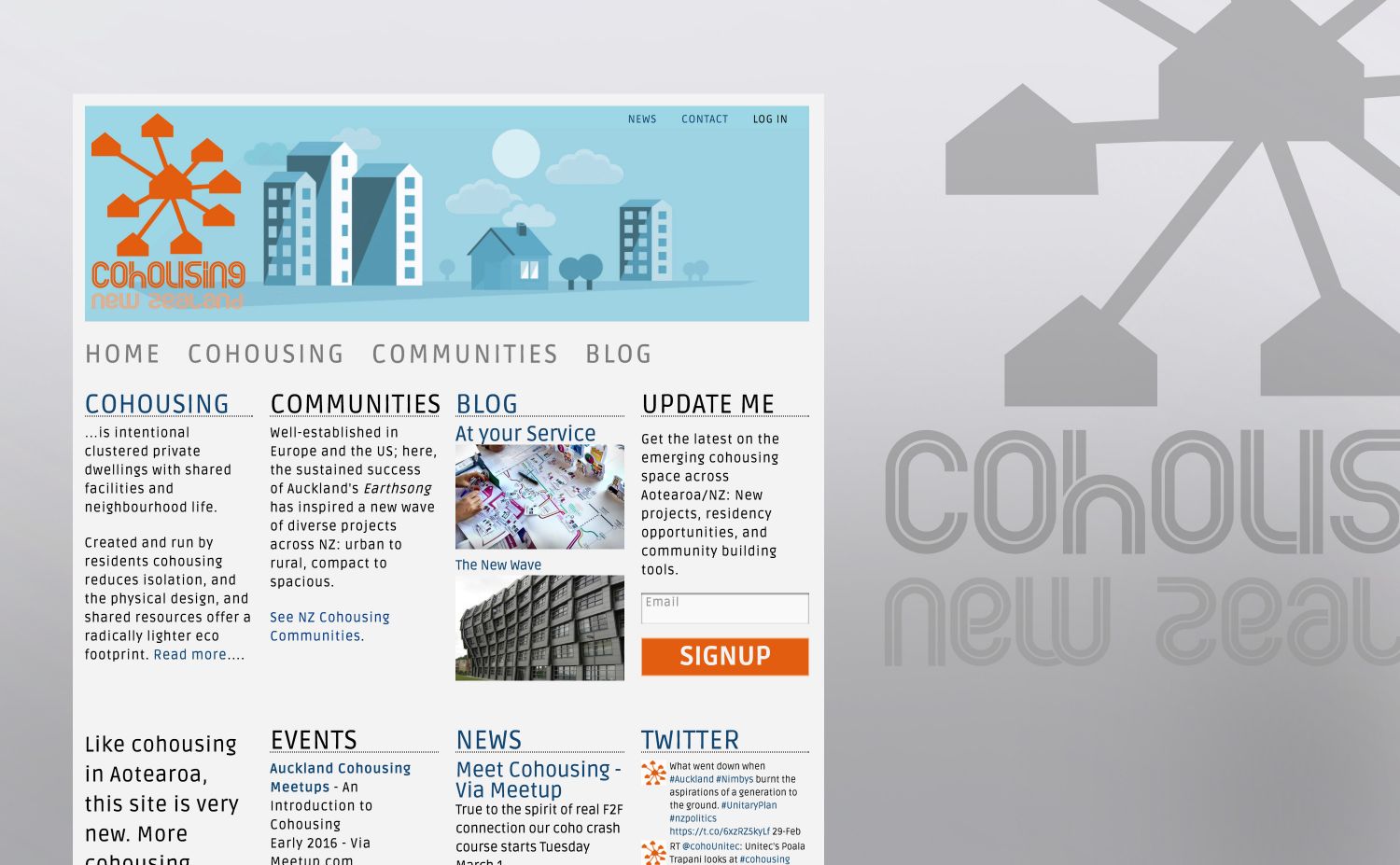 Already common in europe, and even USA, cohousing is still new to Aotearoa/NZ. But a new wave of communities is emerging. I developed cohousing.org.nz to help profile and network these developing 'coho's.
We'll be developing the site further to provide subsites for individual communities and a range of online facilities to support the face to face connections that cohousing offers.
And this projects marks a shift in TGd's focus towards service design and more hands on community building.