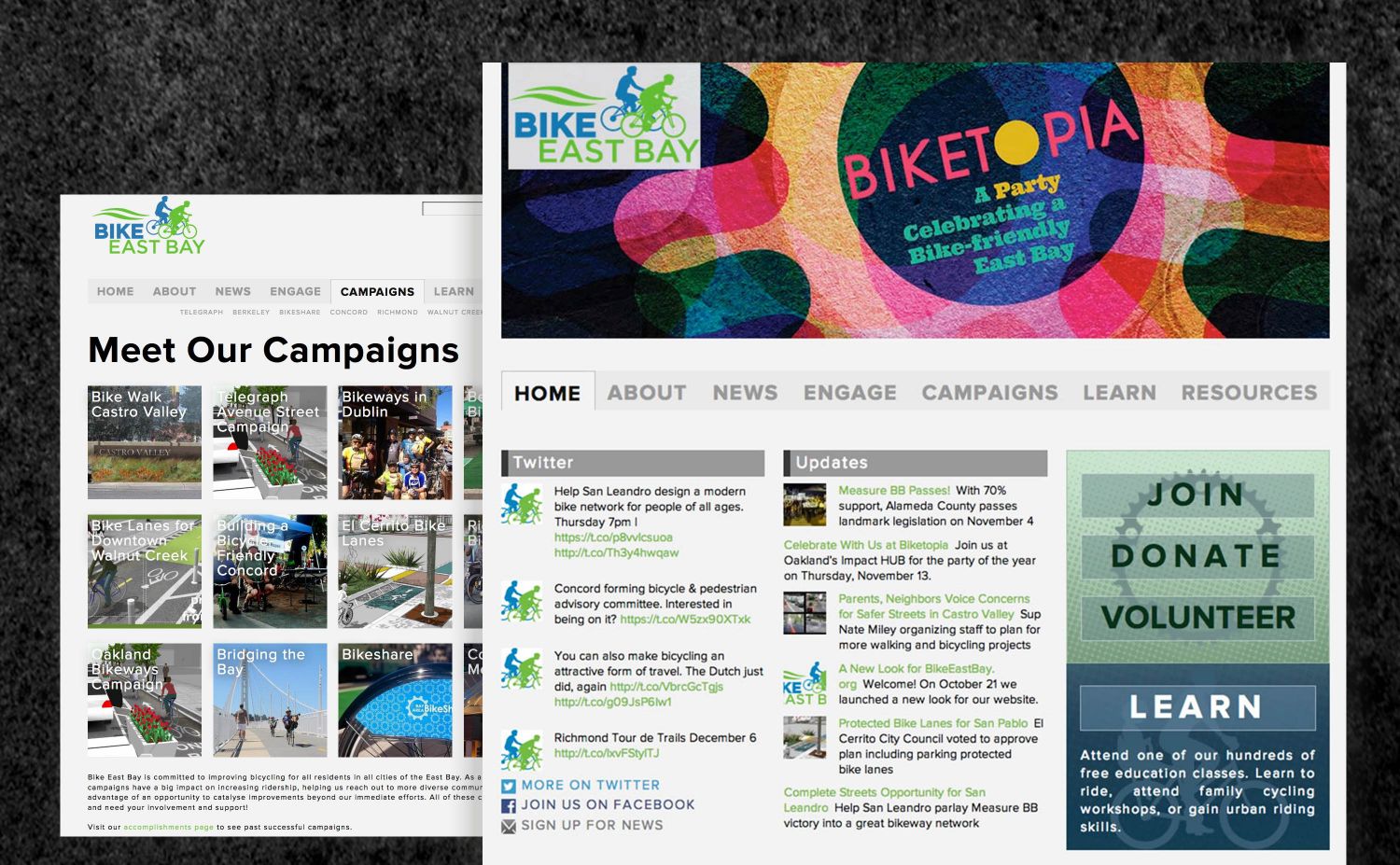 It's no secret we love bicycles or more particularly the positive difference they can make to cities - to our health, reducing congestion, revitalizing local retail, and helping our streets become more orientated around people, than cars.  Not to mention the nano carbon footprint.
In fact bikes are good for everyone - even people who never ride them.
Californian cycle advocates Bike East Bay have rocked Drupal and CiviCRM since way back when. A few years back we'd gotten called in to do some tidying and tech updates, and keep an eye on things going forward. But it was clear that while the East Bay folks where very happy with the platform, a comprehensive responsive Drupal 7 upgrade and redesign was needed. 
Eventually, in concert with an identity refresh by a local crew, we tucked in - focusing heavily on engaging users with the organisations numerous campaigns.
Visit this site